6 Thrilling Escape Rooms To Choose From
Choose from one of our six rooms and experience the ultimate thrill. Our escape rooms are full of fun and challenging puzzles, riddles and mysteries. Put your skills and brain power to the ultimate test, work as a team to escape the room within sixty minutes.
Largest Single Location Escape Room In NYC
6 physical rooms that accommodate up to 60 people at once.
PLAY BETWEEN 12PM-5PM ON MONDAY-FRIDAY
RECEIVE 30% OFF! USE CODE: 2023
What People are saying about NYC's Best Escape Room
Tyler Graham
October 9, 2023
It was cool, shoutout to Cali like California
Pearl Stern
October 5, 2023
I had a great time with my family. the staff was very nice and helpful
michael perez
September 18, 2023
Had an amazing time cleared the room with no clues and was safely escorted by our guy Brandon
Robert Joasilus
August 26, 2023
The room was entertaining and compelling it was a great experience. The customer service was elite.
Why Play Escape Room Madness?
Some Of The Corporations That Have Played With Us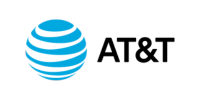 As nice as team-building trust falls are, nothing builds camaraderie like an escape room. An escape room is an interactive experience in which you and your coworkers have around an hour to solve puzzles, find clues, and escape from a locked room. At Escape Room Madness, we have several team-building escape rooms, each with its own theme. You and your co-workers can work together to solve the perfect crime, save lives, and prevent the apocalypse. If your business is looking for an escape room in New York City, NY, then contact us today.
Want to be a part of Escape Room Madness Fun?!
Subscribe to our mailing list below and stay up to date on the special events we have, as well as the opportunity to win discount codes, free games, blog post fame, and more! We partner with Muddy Paws Rescue to hold events once every few months to raise money, and in return they bring us puppies for a day! We also send out a Weekly Riddle for the chance to win 20% off, and sometimes free game tickets!
If you want to get notifications specifically about something mentioned above, please fill out the 'Note' section at the bottom!
Escape Room Madness brings a variety of fun adventurous puzzles and mystery-solving activities. It is the ideal activity for families, friends, co-workers and tourists to interact and work together as a team. Race against time, find clues, solve puzzles and unravel mysteries in order to escape from the room before time runs out! Can you do it?!
Many people might not see the appeal of escape rooms for team-building exercises at first; however, escape rooms offer a lot of benefits. For example, your team will have to communicate with each other to solve the clues and puzzles.
Solving the puzzles also strengthens the critical thinking skills of the participants. You might discover skills you didn't know your team members had, which can improve the way your team works together back in the office.
Escape rooms also force the participants to work towards achieving just one goal, focusing their efforts and mental energy.
Plus, escape rooms are so fun that every team member gets involved and really engages with their colleagues. The innovative, creative, and exciting nature of escape rooms is what makes a team-building escape room experience so valuable. Everyone needs some light-hearted fun once in a while, and escape rooms provide a unique space to improve working relationships and come together as a team.
Here at Escape Room Madness, we've been inspired by the escape rooms we've tried ourselves. We're dedicated to designing the most unique, memorable, and fun experience for all our clients, so we're constantly changing our games and rooms. We're flexible and passionate about our client's experience.
To learn more, give us a call at (212)-239-8800, send us a message, or schedule your event now. You can also check out some of the companies that have tried our team-building escape rooms below.
News, Articles & Information