Escape Room In A Box

Your own escape room at your fingertips. Just like an in-person escape room, you have 60-90 minutes to solve puzzles and escape. Most games can accommodate teams of 2-8 players, so you can experience it with countless several friends. Even after solving it, you can be their Cluemaster and keep on giving a wonderful experience to those you love. Need a suggestion on which one to get? One of the more popular escape room in a box is The Werewolf Experience.
Gift Card or Voucher
Escape rooms are reasonably priced, but if you are like us and can't seem to stop, then even those prices might add up. If you want to make your escape room addict smile this holiday, let them know that their next adventure is covered by someone who cares about them. You can purchase a gift voucher for any amount for yourself or a friend or loved one. You might even get extra points if you go play an escape room with them!
Scavenger Hunt
Wrapping presents are a staple of the holiday season, but if you like escape rooms then there's a good chance you like to work for your prize. What if the gift they unwrap is instructions for a small scavenger hunt with riddles and puzzles that will lead them to their true gift. This is sure to be an exhilarating and memorable moment.
The Escape Book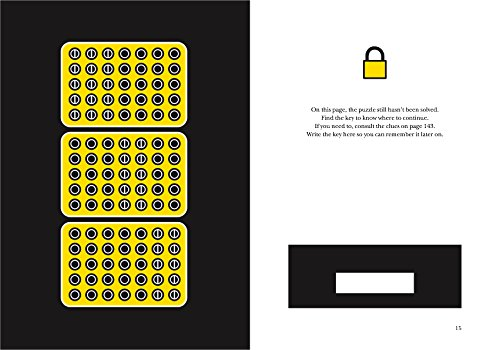 This small book is packed with puzzles, riddles, optical illusions and conundrums. The best part about this is that a story has to be followed. As a journalist, the player will have to escape the labyrinth they are trapped in and expose businessman, Castian Warnes! This is a great gift because it's portable and can be solved on the go.
Puzzle Box
Puzzle boxes are sure to be a perfect gift for someone who loves the thrill of solving puzzles. These are great for placing gifts cards in. There are a plethora of puzzle boxes that range from easy to extremely hard!
A custom Rubik's Cube
One can never go wrong with the classic Rubik's cube. However, you can even take it a step further and have a Rubik's Cube personalized. You can place pictures or symbols on it. This makes the gift personal to the individual you are giving it to.
No matter which gift you chose, you can rest easy knowing your challenging and exciting gift is one that keeps giving! What are your gift ideas for the puzzle-addicted one in your life?
​